Best windshield replacement and auto glass repair shop in Memphis! Great quotes and also have affordable tint prices for the Memphis area. They were quick and had my glass ready for my appointment. Highly recommend this local business!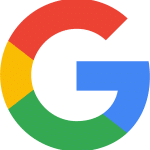 Nan Ray
Is Car Window Tinting a Good Idea?

Estimated reading time: 5 minutes
Should I Get My Car Windows Tinted?
There are many reasons for people getting their windows tinted. Some people want more privacy. Others are trying to protect themselves from cancer-causing UV rays or taking advantage of the increased fuel economy resulting from less use of the AC and heater. Then there are the drivers that just like the look of tinted windows.
You may be wondering, "should I get my windows tinted?" You may also be considering where to get it done or whether to do it yourself. Before you decide, there are several things to consider.
How Are Car Windows Tinted
Car windows are tinted by applying a thin laminate film to the car window. This thin laminate film can be composed of many different materials and layers, such as the 3M Crystalline series, which contains 200 layers sandwiched together.
However, what these laminate films have in common is that they absorb or reflect part of the light that reaches them, and they have an adhesive back that will adhere to your car's windows.
The window tinting film typically comes in rolls. The film is then cut to the shape and size of your windows. The backing that protects the adhesive is removed, and the film is applied to your car's windows.
Benefits of Window Tinting
There are many advantages to tinting your windows. Tinted windows can increase your privacy and even protect your valuables. Potential thieves may have difficulty identifying valuables inside your vehicle, making them less likely to try and break-in.
Tinted windows help block UV radiation. Car windows already offer some protection from UV radiation, but properly applied window tinting can considerably increase the amount of protection. This reduces harmful UV radiation and helps prevent heat transfer keeping your car cooler in the summer and warmer in the winter.
It can also keep you safer in a crash since a lot of the shattered glass will stick to the window film. This will keep the glass from spreading through the car, potentially injuring someone. Tinting also helps keep your upholstery from fading as quickly as it would if exposed to full sunlight.
Car Window Tint Laws
Window tints come in different shades, which determines the amount of light it allows into your car. Since this affects your ability to see, every state has regulations controlling the level of darkness it allows. The amount of light that can pass through your window is called variable light transmission (VLT). States typically have regulations regarding the required VLT.

Tennessee Car Window Tint Laws
There are several regulations covering car window tinting in Tennessee.

These laws cover the required VLT for each window as well as specifically disallowed tints. The front windshield must allow 70% percent of the light to enter the vehicle. Whereas the front and back side windows and the rear window need only allow 35% of the light in. Also, metallic or mirrored tints are not permitted on any windows.
Should I Tint My Windows Myself
You're probably wondering, "should I tint my windows myself?" Though there is no direct answer to this, we will attempt to help you decide whether or not you should attempt it.
If you attempt to apply it yourself, plan on spending some time to do it right. It will take some patience to apply window tinting correctly and smooth out wrinkles in the film. You will also need to carefully clean the windows beforehand and have a clean non-dusty place to apply them. A professional installation can take a few hours.

Also, it will obviously cost more than doing it yourself. On the other hand, professional installation will help ensure it is properly installed, and many tint shops offer warranties and guarantees ensuring a satisfactory job.
So, Should I Tint My Windows?
With many benefits of window tinting, drivers should tint their vehicle's windows. It can help keep your car cooler in the summer, hotter in the winter, and increase privacy. Additionally, by retaining the interior temperature better you're your average OEM clear window film, tinted windows can slightly increase fuel economy. Now the final decision on whether to tint your windows is up to you, but always abide car window tinting laws within your state or county before installing window tint.